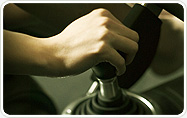 Services
We specialise primarily in roadway container transport. This transport is implemented mainly between the ports of Hamburg, Bremerhaven, Bremen, Rotterdam, Antwerp, Trieste, Koper, etc. and destinations in the Czech Republic, Slovakia, Austria, Poland, Hungary, Croatia, and Germany.

We provide transport for standard, refrigerated and tanker containers, incl. ADR goods. In this area, we provide your company with comprehensive services, i.e. providing the container for conducting loads, providing transport for containers to the designated port, arranging sea transport from and to all accessible ports in the world, and delivering packages directly to the recipient. We also provide release of the container at the port, customs services related to the transit of goods, and tariffs on goods in port or at inland customs stations. Through our agents, we can also provide possible phytosanitary or veterinary control of goods upon entry into the EU. Our customers in this field are not just large steamship and shipping companies from around the world, but we are also successful in accommodating individual transport types for moving overseas etc. We can provide reloading of bulky and atypical goods from a container to other transportation means, both in port as well as inland and can organise its subsequent distribution or provide its temporary storage. We also provide export and import of piece goods (max 76cbm/24 pallets/24t) in a container from and to ports as well as other destinations; in this regard we are significantly less expensive than classic collection services. According to the wish of the customer, we can also organise transport of a container by rail.
Our other activities include classic as well as refrigerated transport, from several cartons up to 120cbm incl. ADR and commercial activity.